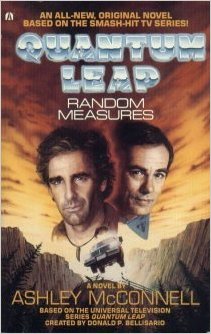 A novel by Ashley McConnell
(From the back cover)
LOVERS AND LEAPERS... WILL DEATH DO THEM PART?
Sam's got trouble. He's leaped into a young half-breed Indian named Wickie -- with no background, no mission and no word from Al.
Meanwhile, Al has found something more interesting than Sam's mission. A beautiful woman named Janna... Janna Calavicci. As in Mrs. Al Calavicci.
But marital bliss may be short-lived as time runs out for Sam. And Al must make a deadly choice. Because helping Janna could change more than Wickie's future. It could erase Janna from his life forever...
QUANTUM LEAP
RANDOM MEASURES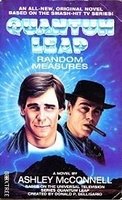 LEAP DATE Edit
PUBLICATION INFORMATION Edit
Ace edition March 1995
Pages 227
Book 7
Leap back to the main book list...
Edit
Ad blocker interference detected!
Wikia is a free-to-use site that makes money from advertising. We have a modified experience for viewers using ad blockers

Wikia is not accessible if you've made further modifications. Remove the custom ad blocker rule(s) and the page will load as expected.