by
Ashley McConnell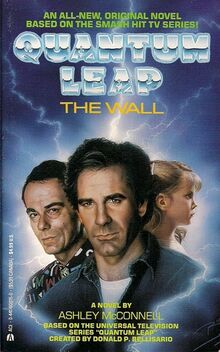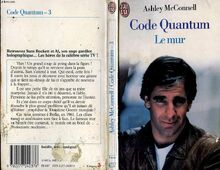 WHEN YOU'RE UP AGAINST THE WALL, LEAP BEFORE YOU LOOK...
Germany, 1961.  A rigid world of dangerous politics and strife. The Berlin Wall is under construction. And Dr. Sam Beckett has leaped into the life of a six year old girl...
As Missy, he feels small and helpless. What can a child do to alter the fate of Germany and the world? Sam is about to find out- when he leaps again... into the adult Missy...
On the day the Wall comes tumbling down.
QUANTUM LEAP
THE WALL
Leap Dates Edit
Publication Information
Edit
Published January 1994
Pages 244
Book 4
Leap Back to the Main Book List
Edit
Ad blocker interference detected!
Wikia is a free-to-use site that makes money from advertising. We have a modified experience for viewers using ad blockers

Wikia is not accessible if you've made further modifications. Remove the custom ad blocker rule(s) and the page will load as expected.